Protect your passwords and chats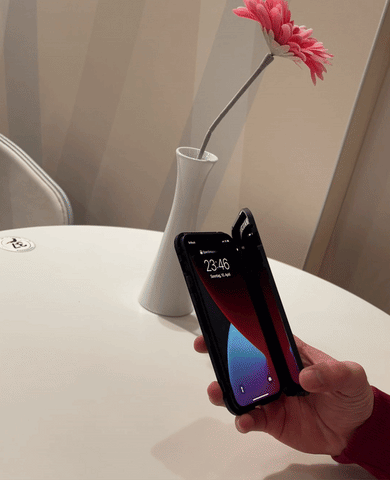 Our Privacy Case is a special protective case for your iPhone, which also protects your privacy. You see your screen normally, while the people next to you see only black.
What makes our Privacy Case special
So that your iPhone still feels high-quality with the case, we have made the frame and the buttons of metal. Thus, the high-quality appearance of your iPhone is not lost by a cheap shell. In addition, the metal frame provides the best possible protection against drops - the case replaces a shell and bulletproof glass at the same time and still supports wireless charging.
Features of the Privacy Case
The Privacy Case effectively protects against dirt, dust, oil and sweat. Our super strong magnets and highest fitting accuracy ensure that the case will never open by itself.
Our satisfaction checklist
✔ Already over 10,450 satisfied customers
✔ Secure payment via PayPal, online banking, credit card and more.
✔ Tracking number for each and every order.
✔ We guarantee you 100% security during checkout.