HIGH QUALITY STAINLESS STEEL: Our ear picks are made of high quality stainless steel. As a result, they are durable and anti-rust.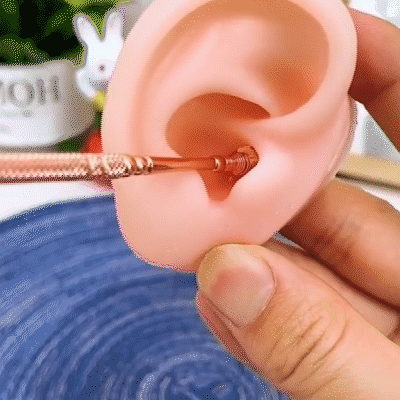 PREMIUM DESIGN: Compared with the traditional cotton swab, which may push the earwax into the ear, our earwax removal kit have several improvements. The ear pick in scoop shaped can remove the earwax easily and effectively. The ear pick in spiral design can relieve itching by massaging your ear canal.
SAFE: In order to prevent any scratching or irritation to the ear, all of our ear picks have been fully polished to ensure that all of the surfaces are smooth.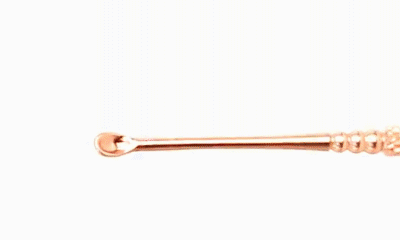 EASY TO USE AND CLEAN: Please wash our ear picks thoroughly with soap and water before and after using. And then, please also sterilize the ear picks with rubbing alcohol. Also, you can clean the debris with our cleaning brush.
PORTABLE STORAGE BOX: Our ear pick cleaning set comes with a portable PU bag. You can easily take those earwax removal kits. Our ear wax remove kit is also a great gift for your family and your friends.
Cotton swabs can cause earwax to become clogged in the ears?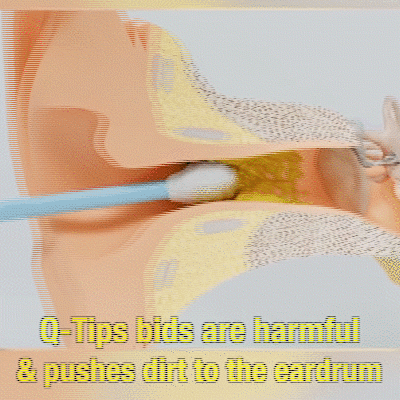 This tool prevents from damaging your eardrum and impaired hearing. It's very suitable for family use and travel. This is also a good gift for family or friends.
Easy to use just

 gently insert the tip 

into the ear canal and twist the handle in the direction of the arrow

. It is recommended to use this cleaner once or 

twice a week.

High-quality stainless steel

-specially designed to extract excess earwax safely and comfortably, and 

easy to clean

Helical groove tip

-It can prevent damage to ear drums and damage to hearing, and effectively remove ear wax.
FAQ
Q: Why do you need so many different sizes of earwax cleaner tool set?
A: These different shapes of Spring Earwax Cleaner Tool Set can be used together, can provide better results, very easy to use and perfect. Suitable for any shape of ears.
Q: Are there directions on what tools to use and how to use them?
A: Very simple to use, all you need is normal earwax removal.
Q: How are you supposed to use these tools? You can't see what you're doing to your own ear?
A: That's correct. It doesn't come with a mirror system. I use it on the outer ear (I don't go past the most constricted part). That makes it safe to remove wax that has already made it out of the "inner" ear.
Notes: